Media-carrying hose systems
Many years of experience distinguish us
Media-carrying systems are found just as frequently in the field of
medical technology
as in the automotive industry. Thanks to its certification in accordance with EN ISO 13485/AC:2016, in-Tec Bensheim is qualified to manufacture products such as hose systems for the medical technology industry.
We have already been manufacturing air and water or other liquid-carrying medical tubes, including aspiration tubes, for the dental industry since 1996. For particularly sensitive medical tubes, in-Tec Bensheim has cleanliness classes, which serve to minimize possible contamination risks during the production processes.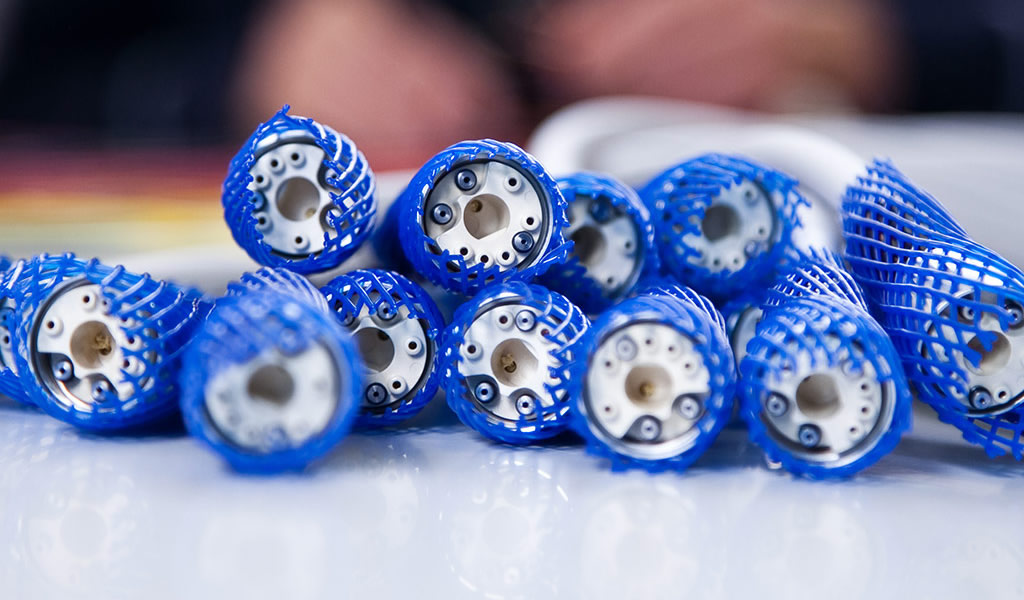 1: Media-carrying hose systems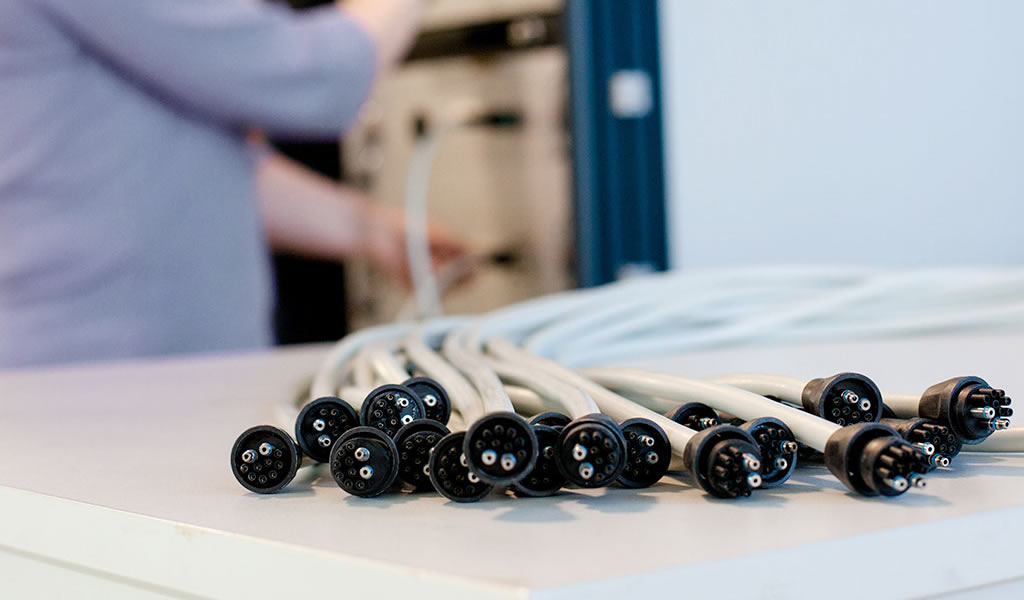 2: Media-carrying hose systems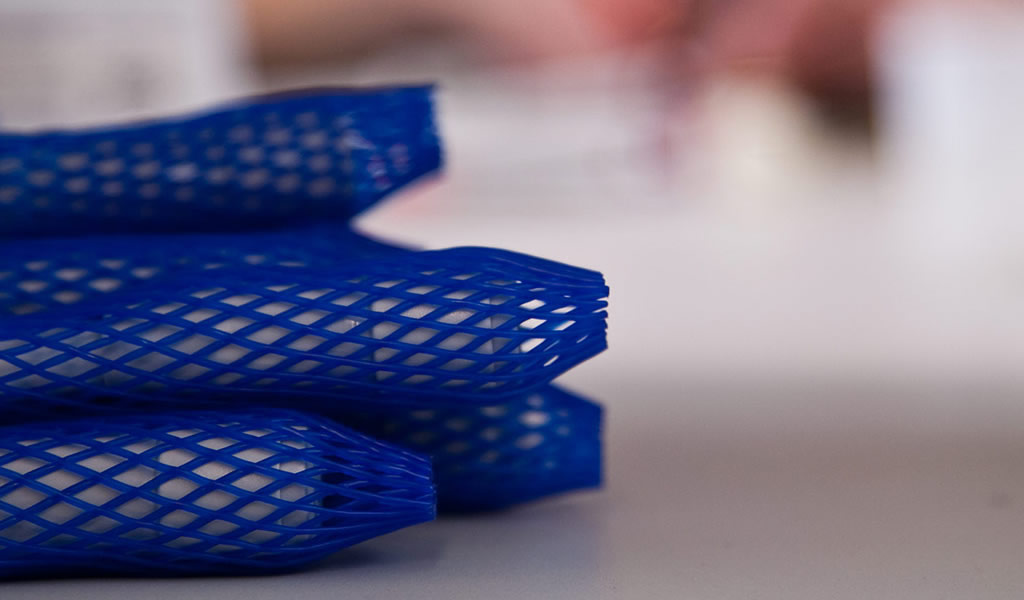 3: Media-carrying hose systems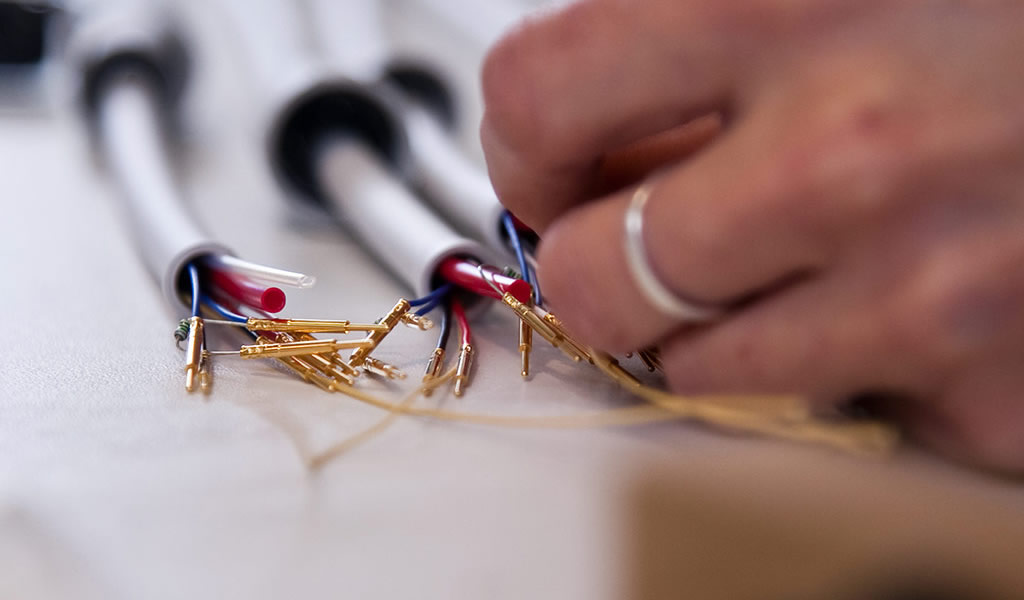 4: Media-carrying hose systems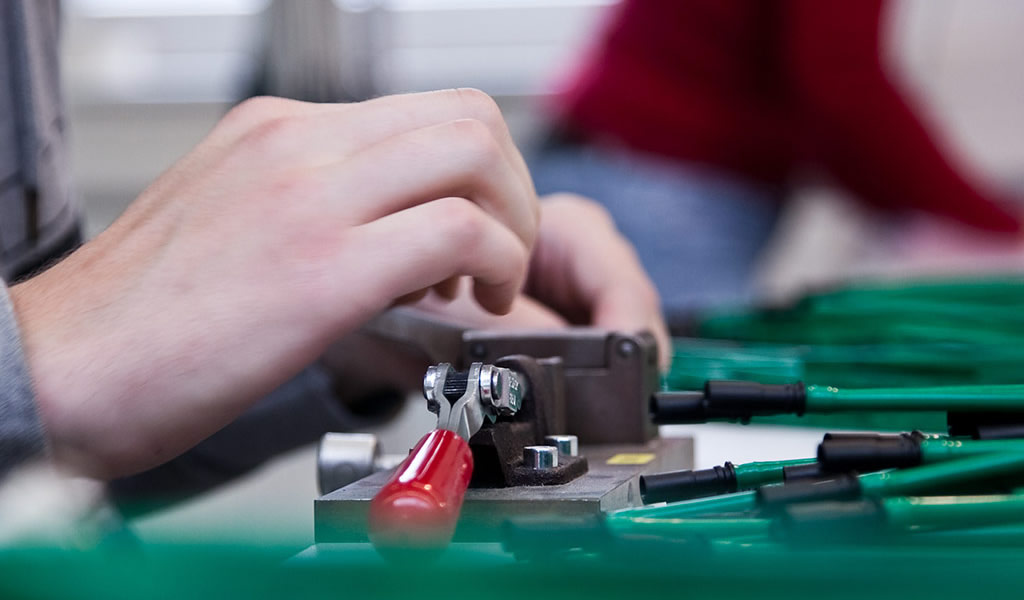 5: Media-carrying hose systems
Quality through testing and labeling
Product testing
Following the careful assembly, every single hose is inspected so as to verify the compliance with quality criteria, such as flow rate and density. Together with our customers and cooperation partners, we have developed special testing facilities, which allow precise controls.

Product stocking, warehousing and labeling
Our full-service offer includes development work as well as the stocking and scheduling of hose systems. When it comes to quality assurance, an additional benefit is the clear product marking in accordance with the international standard: in-Tec Bensheim is an accredited HIBC Solution Provider and as such is capable of marking - in particular - medical technology products with a clear code. Specifications of the global system for uniform product labeling for medical devices UDI (Unique Device Identification) can be implemented in-house. We also mark components and parts from companies in other industries.